Panjab Store
Regular price
Sale price
$52.00 USD
Unit price
per
Sale
Sold out
Embark on your beard journey with our Essential Beard Kit – specially crafted for those starting their beard adventure. This kit is your ultimate companion for a well-groomed and healthy beard.
What's Inside:
🌟 Beard Oil of Your Choice: Choose between the exotic aroma of Oud or the refreshing blend of Cedarwood and Bergamot. Both designed to nourish and invigorate your beard.
🧔 30ml Beard Oil: A potion of natural goodness to keep your beard hydrated, soft, and smelling divine.
🌳 Sandalwood Brush: Gently detangle and shape your beard with the aromatic touch of sandalwood. It's not just a brush; it's an experience.
🕊️ Sandalwood Comb with Leather Pouch: Glide through your beard effortlessly with the soothing scent of sandalwood. The leather pouch ensures your tools stay pristine.
🛍️ Cotton Bag: Perfect for on-the-go grooming, keep your kit organized and ready to travel.
✨ Why Choose Panjab Store?
Our Essential Beard Kit isn't just about products; it's a commitment to your beard's well-being. Elevate your grooming routine and let your beard be a testament to the care it receives.
Ready to transform your beard game? Choose Panjab Store – where grooming meets luxury. 🧔🌟
Share
Let customers speak for us
View full details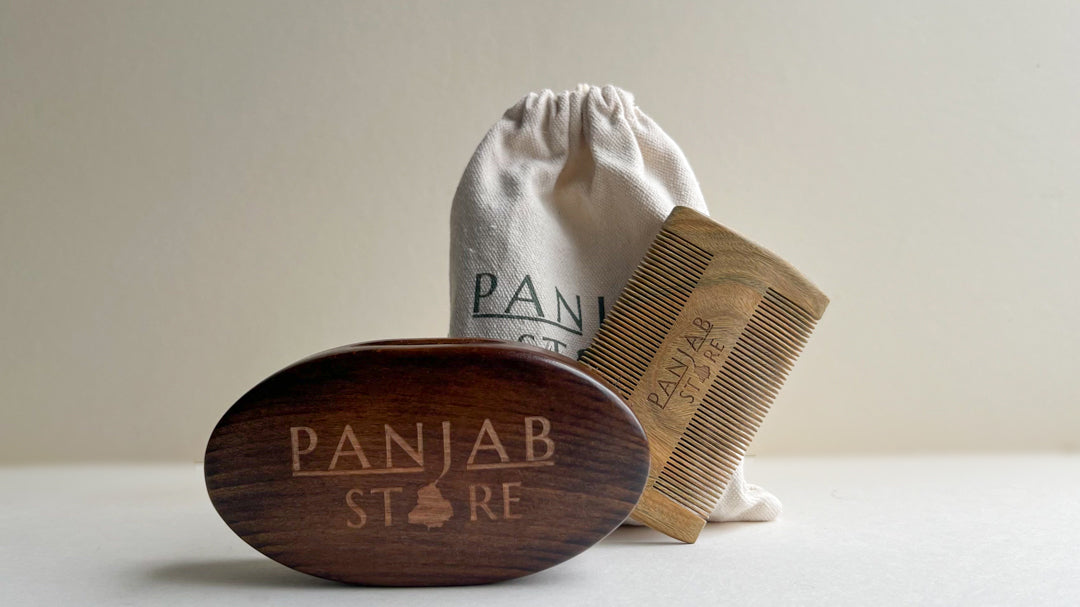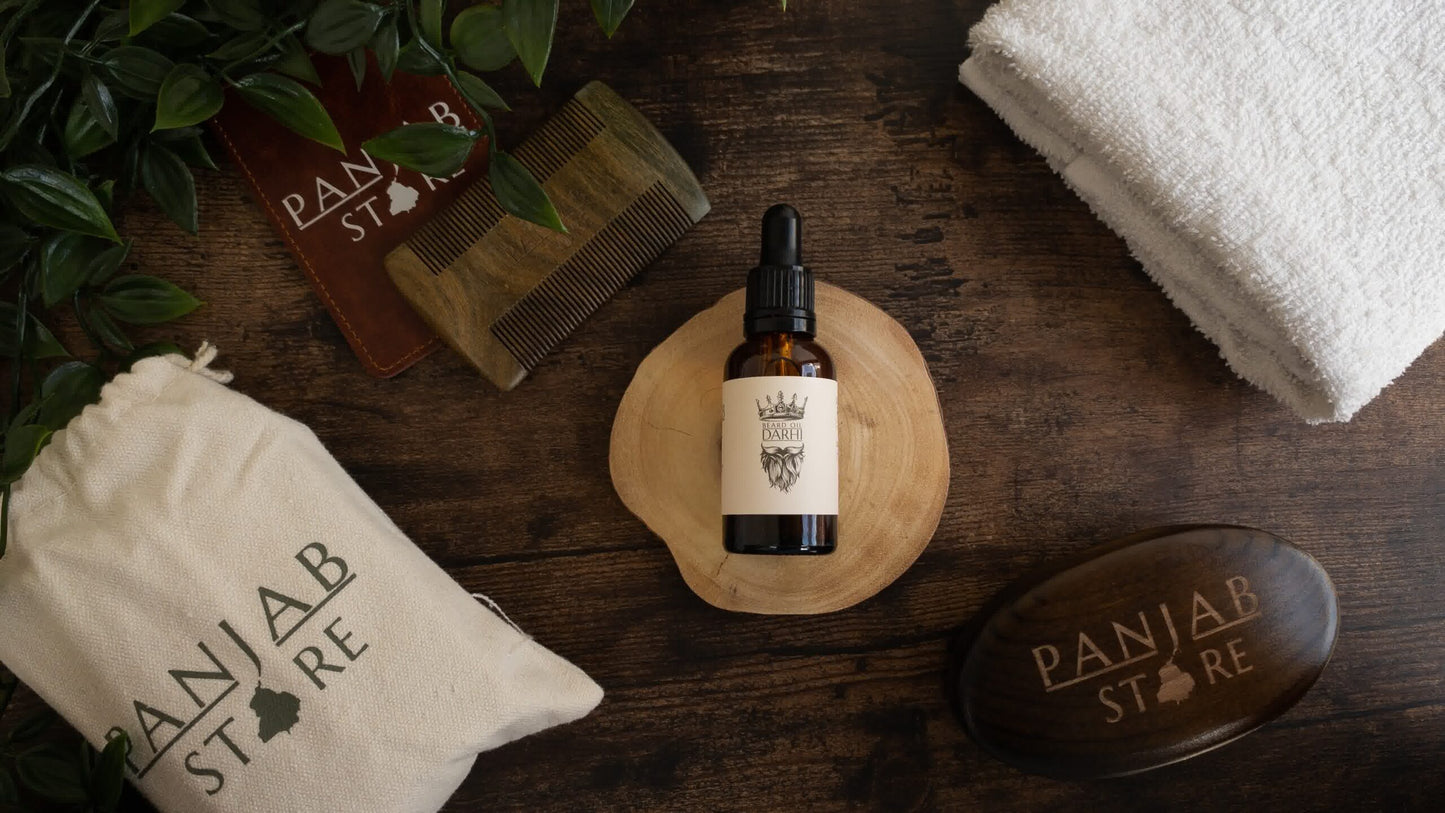 Frequently asked questions
How long will this kit last me

Our kits are designed to last you up to 45 days of daily use.
Will this help me grow my beard?

The purpose of this beard kit is to help you grow a fuller and healthier beard. The kit has everything you need to maintain a healthy beard but it is not designed for growth.
What's the differences between the kits?

Key difference between Standard Cedarwood & Bergamot and Oud is the fragrance of the beard oil. Oud oil smells luxurious whilst the other smells citrusy.

You can choose between 4 kits depending on your needs.
Is it cheaper to buy the kit or products individually?

We have curated this kit and bundled the products together to save you money.